Welcome in the Windsor Hotel & Spa in Nice!
Our direct rate conditions: Best price guaranteed
Our aim is to please you and to satisfy your expectations.
But, we also want to offer you a special place which raises surprises.
Every year, the hall invites a new artist to invest the space with contemporary art installations.
Current exhibition : Des fleurs de tout poil by Emma Picard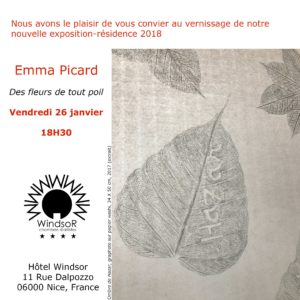 Découvrez l'exposition !